Google Maps Virtual Tour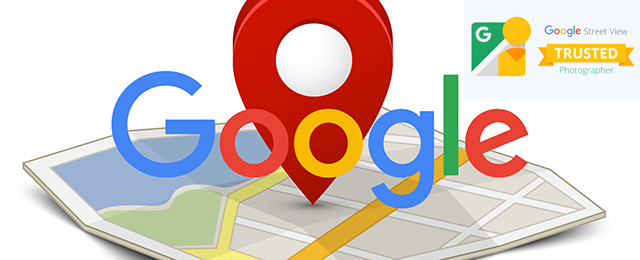 A Google Maps Virtual Tour is an easy way to set your business apart from your online competition.  A trusted photographer like us at Indoor Places of Denver can typically get all of the photographs we need in under an hour.  We can either come during off business hours when your business is empty or we can blur the faces of your customers so the 360 images meet the Google 360 image requirements.
What Camera Equipment Do You Use?
We use a Canon DSLR body with an 8mm fisheye lens to capture the images that we need to create a Google Maps Virtual Tour.  Each 360 image is made up of 12 photographs that create a fully stitched HDR 360 photo.  We have found the smaller 360 cameras that take 360 images in one shot do not compare to the quality that we get with a DSLR.  This is especially true for low light situations that you find inside of businesses.  If you are looking to hire a Google Trusted Photographer, feel free to ask what type of camera they use and ask to see virtual tour examples that they have completed.
Other Marketing Ideas For Your Virtual Tour
Once your Google Maps Virtual Tour is complete there are no recurring charges.  However, there are plenty of ways you can use your tour to market your business.  Most clients like to embed the virtual tour on their website or Facebook page.  Links can also be created to specific parts of your tour that can be placed in an email footer, or sent to potential customers.
Where Will The Virtual Tour Appear?
The tour shows up best via Google Maps on the web and smartphones.  VR headsets can be used, but just viewing the tour on your phone is most popular.